Owen Wilson Quits Acting to Recover at Hollywood.com
I love this guy. Every movie he has made I have watched at least three times. He makes me laugh. He is a wonderful actor, and his timing is perfection. And, he obviously suffers from a deep depression. If he does, indeed, have a drug problem, that is secondary to the depression.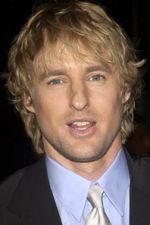 People who have untreated depression will do almost anything to make themselves feel better. And depression leads to suicide. That is how people with depression die. Many people can hide their depression quite well. They put on a happy face for their friends and family, and take it off when they are alone.
I've described my own depression as being in dark place, with no light, and no way out. It isn't a matter of "shaking it off, putting a smile on your face, or think of something else", it is a much deeper agony, that disrupts every aspect of your life. At times it is all you can do to get through the day.
For men, it seems to be an even greater burden to admit to having this disease. Because that is what it is. A disease. And you can take medication for it. Much as you would take medication for diabetes, or heart problems. The medication will correct certain chemical receptors in the brain. I know. It worked for me. It works for me everyday.
The stigma of depression or any mental health issue is still with us. With all of the crap going on today, we still gasp when we learn of someone who succumbs to the pain they feel. This stigma is what prevents so many from seeking help, from going to the family doctor and saying, I feel like I want to die, help me.
Depression is not something new. It just didn't spring up in the 60's or 70's. It's been around forever, usually called melancholia, then later on it fell under the blanket term neurosis. Now, there are a host of terms to describe depression, and a host of medications to help. Yes, they have side-effects, but most are mild, and go away within a few weeks.
I hope Mr. Wilson feels better, and finds a doctor who can help him. His movies, his acting, his existance in this world has given me a great deal of pleasure. And I thank him for that. But, more importantly, I hope he recovers fully. There is a light at the end of the tunnel. I have seen it, and embraced it.
Blogged with Flock